The following are successful site projects installed by our fully trained authorized dealers all over Malaysia. Our products cater to the need of residential, commercial, and government. More references are coming up so please check back from time to time. Please enquire within for more information about there references.
AL-ISLAM SPECIALIST HOSPITAL
Provided consultation and developed working barrier gate systems with payment and collection in the parking facility. We integrated an Automated Car Plate Recognition on barrier gates and provided an online QR payment solution for convenience of visitors without costing the facilities's security. These are the benefits of the premium ANPR system for high effieciency of the facilities convenience without compromising security.
STERLING CONDOMINIUM
A standard set-up of two barriers for entry gateways and two barriers for exit gateways without compromising entry and exit lanes for motorcyclist that consists of face recognition technology to prevent false identification to minimize crime rates in the facility.
GAMUDA JADE HILL (Premium Landed Residential)
A premium residential location in Gamuda, we ensure that they possess the most unique residential entrance without unwanted tail-gating of unauthorized vehicles and well-placed barrier gates to ease the guards responsibilities in handling incoming visitors.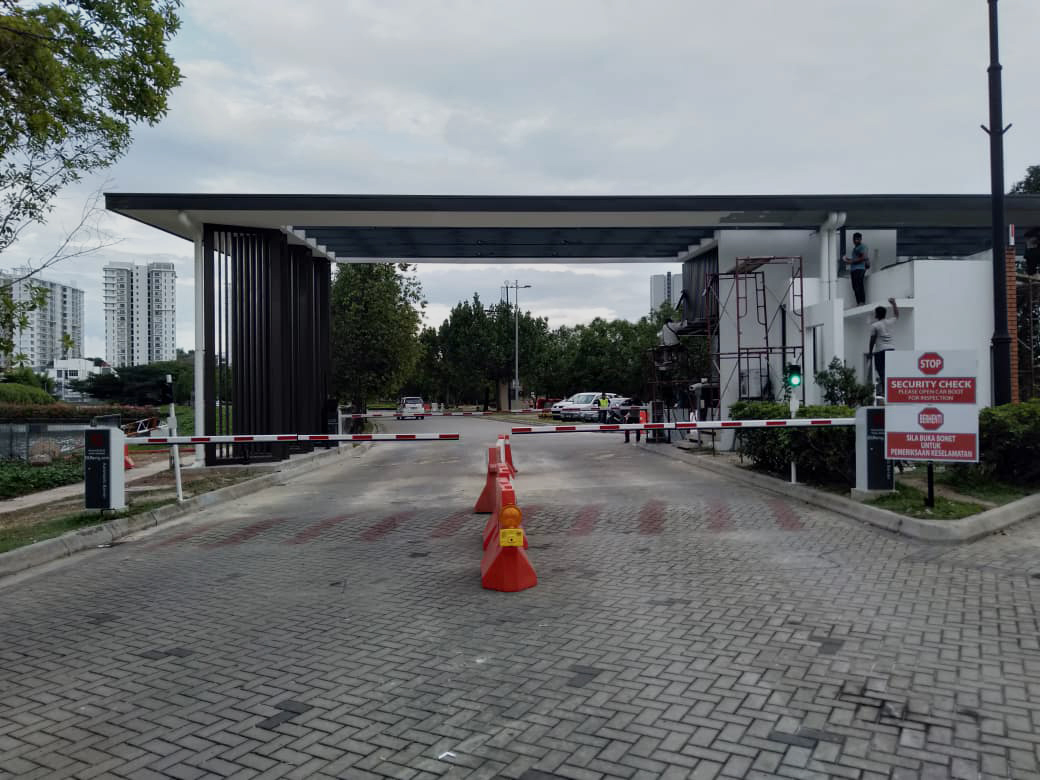 KEMENTERIAN PENDIDIKAN MALAYSIA (GOVERNMENT PROJECT)
Provided high quality industrial grade security equipment alongside consistent maintenance services to ensure minimal breakdown and downtime of security equipment